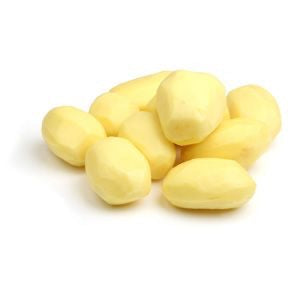 Fresh Peeled Potatoes - 1KG
Nutritious, delicious and endlessly versatile, the potato is probably the most important vegetable we have in this part of the world.
 All of our potatoes are peeled and cut in house by our staff. We regularly change our potatoes to stay with the change of season. Foyle Chipping Company has been specializing in supplying the highest quality of potato for 39 years. 
After selecting the right product below for the job, a little attention to detail during preparation can transform the humble 'spud' into a fine dining experience that is hard to beat.